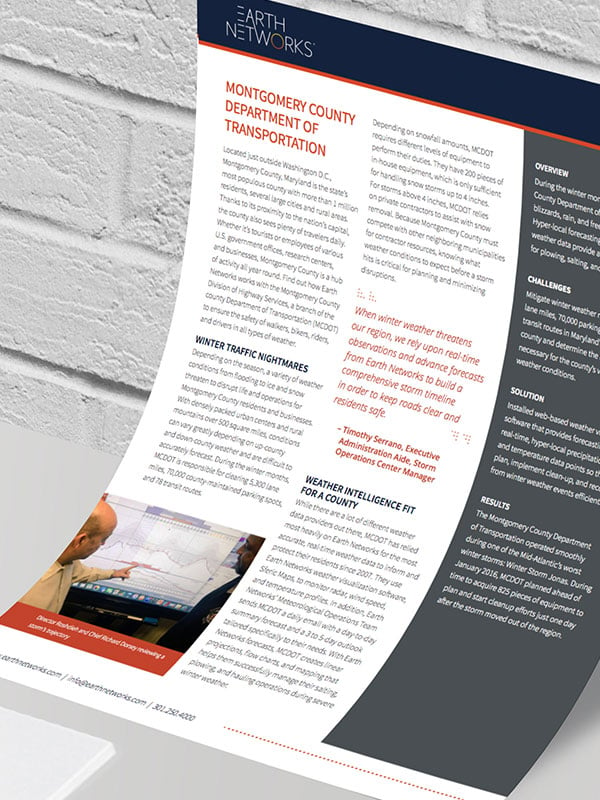 Winter Storm Operations
It can be tough......
Snow can be fun, but making sure residents stay safe, roads are clear and businesses stay open during severe winter storms can be a real challenge for many municipalities. It is very important to have access to location-specific forecasts in order to adequately plan for resource allocation.
Earth Networks recently sat down with our customer Montgomery County Department of Transportation (MCDOT) to see how they use weather intelligence to prepare for winter's harshest weather.
This case study is a great example of how we help local government organizations manage their operations.
You will find out:
The secret to building advance storm timelines

How to improve planning with hyperlocal forecasting
What technologies are available to help you manage your storm cleanup operations
"When winter weather threatens our region, we rely upon real-time observations and advance forecasts from Earth Networks to build a comprehensive storm timeline in order to keep roads clear and residents safe."
---Timothy Serrano, Executive Administration Aide, Storm Operations Center Manager