The Latest & Greatest
View some of our recently recorded webinars, including the latest Sferic Maps Product Overview, and our Seasonal Outlooks led by Senior Meteorologists from our Meteorological Services team.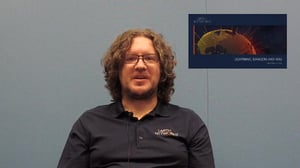 Featuring "Lightning, Dangers & You" and "Ask a Lightning Scientist"
This one-hour presentation focused on lightning safety and alerting was led by Dr. Michael Stock, Chief Lightning Scientist, and Anuj Agrawal, Chief Marketing Officer, for Earth Networks. View now.

Sferic Maps Overview (April 2020)
Get started with Sferic Maps!
Walk-through the basics and review the latest feature updates in our weather visualization software with power user, Nathan Parker, in this 1-hour overview. You'll learn how to use Sferic Maps and its companion mobile application, Sferic Mobile.
Need more support? Visit our customer support site at support.earthnetworks.com.
Tools for Coordinating Your Severe Weather Response Plan
Prepare for the next major severe weather event.
Take a closer look at the impact of severe weather events in the U.S. - the most severe-weather prone country in the world. We'll explore the challenges of coordinating a response and tools for weather monitoring and alerting.
Try out Sferic Connect. Request a free trial at info@earthnetworks.com.
2019 Mid-Season Hurricane Outlook
What can we expect for the latter half of the Atlantic Hurricane Season? We took another look at our outlook in this mid-season update.
We're in the thick of Hurricane Season! August through September are the peak months for tropical activity. Watch as Meteorologist Anthony Sagliani as he takes another look at the 2019 Hurricane Season Outlook in this 30 minute recording of our webinar.